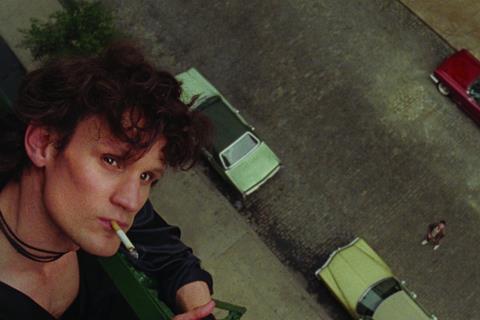 Samuel Goldwyn Films has acquired North American rights to Ondi Timoner's Mapplethorpe, starring Matt Smith.
The feature premiered in Tribeca earlier this year and also stars Marianne Rendon, John Benjamin Hickey, Mark Moses, Carolyn McCormick, Brian Stokes Mitchell, and Kerry Butler.
Samuel Goldwyn Films plans an autumn release for the film, which follows the life of artist Robert Mapplethorpe before he moved into the notorious Chelsea hotel with Patti Smith, where he photographed many of its inhabitants. The biopic shows the ways Mapplethorpe's erotically charged, ground-breaking photography intersected with his sexuality.
Mikko Alanne co-wrote Mapplethorpe and Eliza Dushku, Ondi Timoner, Nate Dushku, and Richard J Bosner served as producers. Peter Palandjian and Sam Maydew served as executive producers.
"Robert Mapplethorpe pushed the boundaries of the art world," said Samuel Goldwyn Films president Peter Goldwyn. "This film boldly follows Mapplethorpe as he explores and brings them to the mainstream."
"I have been working to tell the story of Robert Mapplethorpe for 12 years in order to create an anthem for artists – to be visionary, to take on the impossible, to be uncompromising," said Timoner. "Matt Smith brings Mapplethorpe to life with an unflinching edge that offers a timeless and inspiring icon to this generation."
Goldwyn brokered the deal with UTA's Nick Shumaker on behalf of the filmmakers.