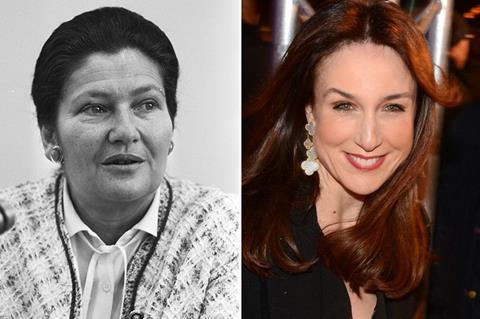 Samuel Goldwyn Films has acquired US rights to Oliver Dahan's biopic Simone, A Woman Of The Century about iconic French stateswoman and women's rights champion Simone Veil.
Paris-based sales company Other Angle Pictures has also pre-sold the film to Spain (Caramel Films), Latin America (Impacto Cine), Australia (Moving Story), Canada (AZ Films), Switzerland (Filmcoopi), Portugal (Films4You) and Taiwan (Creative Century Entertainment).
Talks are also underway for Italy and Japan.
One of the most prominent women in France in the 20th century, Veil was a teenager when she was deported with her mother and sisters to Auschwitz before being sent on the death march to Bergen-Belsen on which her mother died.
On her return to France after the war, Veil studied law and rose through the judiciary to become a magistrate before serving as justice and health minister. She was a champion of human and women's rights as well as a leading advocate for European cooperation as a means for peace.
The high-profile cast is led by Elsa Zylberstein as Veil in her adult life and also features Rebecca Marder, Olivier Gourmet and Elodie Bouchez.
It is the ninth film by Dahan who previously portrayed the lives of Edith Piaf in his Oscar-winning La Vie En Rose and Grace Kelly in Grace Of Monaco.
Former Pathé CEO Romain Le Grand, Vivien Aslanian and Marco Pacchioni are producing for Marvelous Productions. The film is in post-production and Warner Bros. is planning an October 27, 2021 release in France.
"Simone is probably the most important film we've had so far. It's an epic story of a woman of the 20th century, also a very intimate portrait of someone who's been through hell but managed to survive and reach major accomplishments thanks to the cherished memory she had of those she lost along the way," said Other Angle Pictures CEO Olivier Albou.