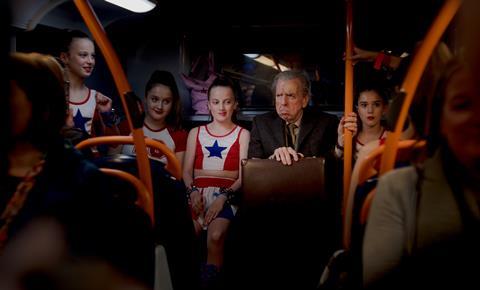 Samuel Goldwyn Films has acquired US rights to Gillies McKinnon's The Last Bus starring Timothy Spall and Phyllis Logan from UK sales outfit Celsius Entertainment.
The film has just screened at the Bari International Film Festival, run by ex-Venice chief Felice Laudadio earlier this month. Spall picked up the international award for best leading actor at the event.
The North American premiere took place at the Mill Valley Film Festival.
Thierry Wase-Bailey's Celsius has also closed new deals with Portugal (Films4you), Korea (Cineline World) and airlines (Horizon).
DeA Planeta released The Last Bus in Spain last June soon after cinemas reopened, while Parkland Entertainment opened it in the UK in late summer where it has grossed £413,000 ($565,000) to date.
Upcoming territories include Australia and New Zealand via Roadshow in early December, and in Canada via MK2 Mile End. LDH is releasing the film in Japan in January 2022.
The Last Bus tells the story of a widower who uses his free bus pass to travel the length of Britain from John O'Groats in Scotland to Land's End in Cornwall.
The film was produced by Sol Papadopoulos and Roy Boulter of Liverpool outfit Hurricane Films and scripted by Joe Ainsworth. Partners on the project include Head Gear Films, Metrol Technology, Kreo Films, Quickfire and Creative Scotland, in co-production with Magnetic Productions, in Association with Celsius Entertainment and LipSync Productions.