Samuel Goldwyn Films has acquired worldwide rights (excluding Canada) to Mark Sawers' No Men Beyond This Point and is planning a 2016 release for the sci-fi comedy.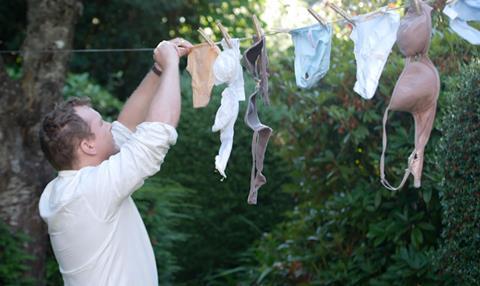 Recently screened in the Vanguard section of the Toronto festival, the film is set in a world where women no longer need men in order to reproduce and are no longer giving birth to male babies, leaving the male population on the verge of extinction.
Sawers wrote and directed, with Patrick Gilmore, Kristine Cofsky, Tara Pratt, Cameron McDonald, Rekha Sharma, Ken Kramer, Morgan Taylor Campbell and Mary Black starring. Kaleena Kiff and Galen Fletcher produced.
Peter Goldwyn of Samuel Goldwyn Films said: "Mark has a truly original voice and made a film that is both smart and funny – and is also an incredibly interesting take on gender politics. I'm excited to have the opportunity to release it and imagine we will have a lot of fun on this campaign."
Sawers added: "Samuel Goldwyn Films has a great track record for getting people talking about – and ultimately watching – their films, so I'm thrilled that No Men Beyond This Point is going to be on their slate."
The deal was negotiated by Angel An for Samuel Goldwyn Films and by William Lowery of APA on behalf of the filmmakers.