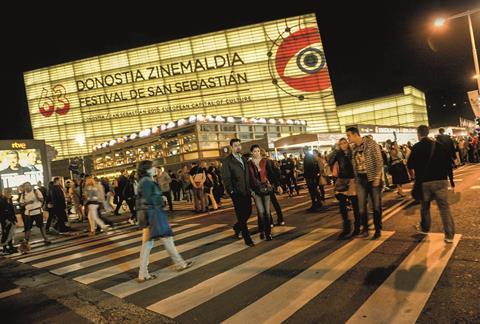 San Sebastian's new works in progress event replacing Films in Progress is called WIP Latam and is scheduled to run during the planned 68th edition of the Spanish festival from September 21-23.
WIP Latam will focus on six productions or co-productions with a Latin American majority producer in post-production and offers the $32,700 (€30,000) Egeda-Platinum Industry Award.
The prize is backed by Spanish rights management body Egeda.
The call for entries will open on June 1 and further details will appear on the festival's website. The current intention is for San Sebastian to run from September 18-26.
In April, San Sebastian International Film Festival and France's Cinelatino, Rencontres de Toulouse announced they were ending a 18-year collaboration on Films in Progress that has supported 209 productions.
Films in Progress also took place in the Cinelatino festival in Toulouse in March, when it was called Cinema en Construction. This iteration of the works in progress initiative will continue with new partners.
San Sebastian has also launched WIP Europa, which replaces the Glocal in Progress that would have launched its fourth edition this year. WIP Europe expands the net from European minority-language projects to encompass all European projects.