Seven further competition titles have been revealed, including the 18th feature from South Korean director Hong Sang-soo.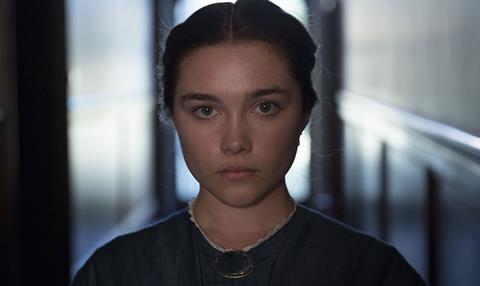 Seven titles have joined Ewan McGregor's directorial debut American Pastoral in this year's competition line-up at San Sebastian Film Festival (Sept 16-24).
Competing for the 2016 Golden Shell will be Hong Sang-soo's latest feature Yourself And Yours (Dangsinjasingwa Dangsinui Geot). Marking the three-time Palme d'Or nominee's 18th feature, the film chronicles a male artist and his relationship struggles.
Bertrand Bonello will present his latest feature Nocturama, his first film since 2014's Palme d'Or nominated biographical drama Saint Laurent. Starring Finnegan Oldfield and Vincent Rottiers, the thriller chronicles the occupation of a Paris department store by a group of teenagers. Wild Bunch will distribute in France.
Also in the line-up is William Oldroyd's period drama Lady Macbeth, which stars Florence Pugh and 2013 Screen Star of Tomorrow Cosmo Jarvis and was supported through the iFeatures scheme backed by Creative England, BBC Films, BFI and Creative Skillset.
Fodhla Cronin O'Reilly, whose 2012 short Head Over Heels was Oscar-nominated, produced for Sixty Six Pictures. Alice Birch wrote the screenplay, which centres on a young women stuck in a marriage of convenience to a man twice her age.
Elsewhere, Miles Joris-Peyrafitte's As You Are features 2015 Screen Star of Tomorrow Charlie Heaton, currently making waves in Netflix's Stranger Things, while the cast of Arnaud Des Pallières's Orphan (Orpheline) includes 2007 Screen Star of Tomorrow Gemma Arterton.
Titles added:
As You Are (USA)
Miles Joris-Peyrafitte
Dangsinjasingwa Dangsinui Geot / Yourself And Yours (South Korea)
Hong Sang-soo
Jätten / The Giant (Sweden - Denmark)
Johannes Nyholm
Jesús (France - Chile - Germany – Greece)
Fernando Guzzoni
Lady Macbeth (UK)
William Oldroyd
Nocturama (France - Germany - Belgium)
Bertrand Bonello
Orpheline / Orphan (France)
Arnaud Des Pallières