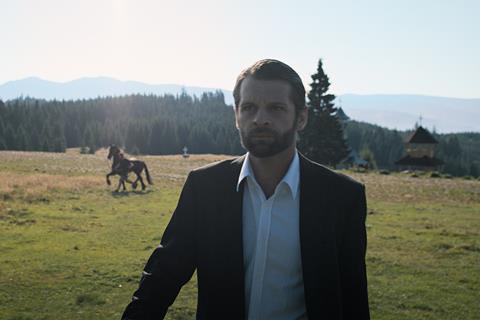 San Sebastian winner Blue Moon, which won the Golden Shell award for best film at this year's 69th edition, has been secured for distribution in Spain by Film Buró.
German sales outfit Patra Spanou negotiated the deal with Film Buró's Susana Rizzuti and Luis Angel Bellaba.
Romanian writer-director Alina Grigore's debut feature is about a dysfunctional family living in a rural mountain region, a toxic environment that the film's young heroine, played by Iona Chitu, is desperately trying to escape.
Grigore's Blue Moon world-premiered in official selection at San Sebastian International Film Festival where her win marks a significant new voice in Romanian cinema.
Gabi Suciu produced for InLight Center, in co-production with Quo Vadis, Aida? producer Atelier de Film.
The cast also features Romanian actor Vlad Ivanov (4 Months, 3 Weeks And 2 Days) and newcomers Mircea Postelnicu and Mircea Silaghi.