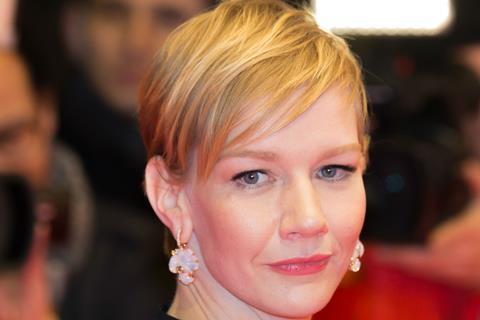 Sandra Hüller, the award-winning star of Maren Ade's Toni Erdmann, will be reunited with the film's producer Komplizen Film for the female lead in Kosovo-born Visar Morina's second feature Exil.
Speaking exclusively with Screen, producer Jonas Dornbach revealed that principal photography is planned to begin at locations in North Rhine-Westphalia, Germany, in the autumn.
Described as "a fascinating thriller about paranoia and identity", Exil had been nominated as one of the three finallists for this year's Golden Lola for the Best Unfilmed Screenplay.
State minister for culture & media Monika Grütters announced at a ceremony at the weekend that Morina was the winner of the Lola statuette with a cash prize of €10,000 and the option to receive up to another €20,000 in funding to complete his screenplay.
Past winners of this screenplay award include Good Bye, Lenin!, Sonnenallee, and this year's Berlinale Competition film In The Aisles (In den Gängen) which stars Sandra Hüller opposite European Shooting Star Franz Rogowski.
Morina rose to international prominence in 2015 with his feature debut Babai, which won three prizes at the Munich International Film Festival and then picked up the best director award in official competition at the Karlovy Vary International Film Festival.