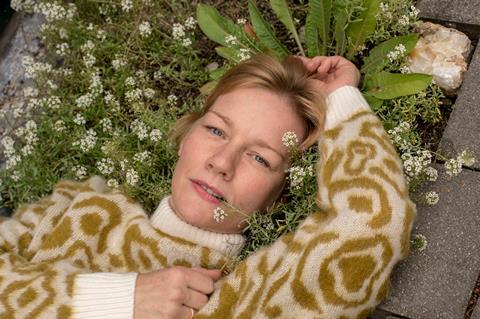 The Match Factory has acquired international rights to Austrian writer and director Markus Schleinzer's new film Rose, with Sandra Hüller cast in the lead role.
A 17th-century drama set in the aftermath of the Thirty Years' War, the film sees Hüller play the titular Rose, an enigmatic soldier who surfaces in an isolated Protestant village, purporting to be the heir to a long-deserted estate. While attempting to integrate into the village society and pondering an arranged marriage with a local farmer's daughter, the soldier's true identity is questioned by both villagers and an old servant residing on the estate. Hüller's character is inspired by numerous documented accounts of women disguised as men in European history.
Hüller was the talk of Cannes last week after starring in two awarded competition titles: Jonathan Glazer's Grand Prix winner The Zone Of Interest and Justine Triet's Anatomy Of A Fall, which won the Palme d'Or. Her credits also include the acclaimed 2016 Cannes competition film Toni Erdmann.
Rose marks the third feature for Schleinzer. His previous films include his debut, Michael (2011), which premiered in Cannes competition, and Angelo (2018), which played in competition at San Sebastian and Toronto.
Among the heads of department working with Schleinzer on Rose is editor Monika Willi, who was Oscar-nominated for her work on Tár by Todd Field.
The film is produced by Schubert, a newly established European production company led by the Austrian producer Johannes Schubert (Club Zero) and the German producer Karsten Stöter from ROW Pictures (Someday We'll Tell Each Other Everything).
Rose is currently in financing and is expected to start shooting in summer 2024.
The Match Factory is handling world sales for the film. The Germany-based sales company had a busy Cannes this year with four films in main competition and additional films across various sections of the festival.