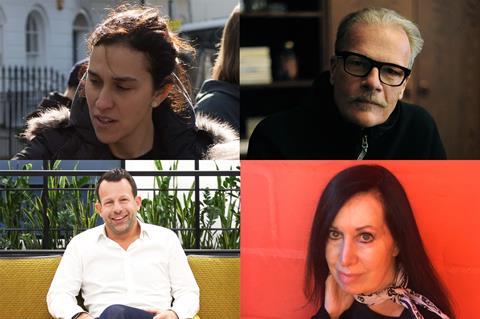 The British Independent Film Awards (BIFA) has added four new members to its board.
Suffragette director Sarah Gavron, PR Consultant Charles McDonald, Daniel Robey, founder of marketing agency Think Jam, and BIFA co-founder Suzanne Ballantyne all join the new-look board.
The board oversees, steers and advises the BIFA team on all aspects of BIFA's year-round activity, as well as The British Independent Film Awards.
The quartet join existing board members: producer Claire Jones; BIFA and Raindance Film Festival co-founder Elliot Grove; Zygi Kamasa, CEO of Lionsgate UK; BIFA producers Deena Wallace and Amy Gustin; and Laurence Green, founding partner of advertising agency 101 London.
Sarah Gavron said: "I'm really pleased to be joining the BIFA board at such an exciting time for the organisation. BIFA has been hugely valuable to independent filmmakers in the UK over the last 20 years and I'm looking forward to helping to make plans for its future."
Laurence Green commented: "We're delighted to welcome Sarah, Charles, Daniel and Suzanne to the board. Their wisdom and expertise will be invaluable in guiding BIFA as it develops into an ever more powerful ally for British filmmakers and distributors.
The 2017 British Independent Film Awards will take place on December 10. Nine new craft awards are being introduced for this year's edition.