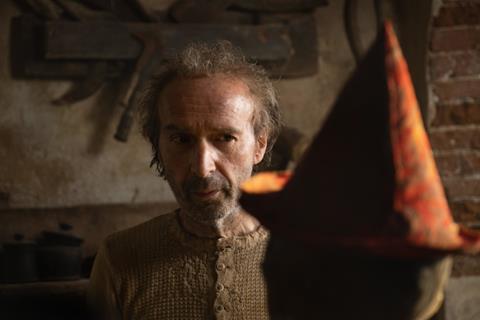 The Sarajevo Film Festival, which recently shifted all activity online, is to screen a selection of features outside the city where there are fewer Covid-19 cases.
Five films, including opening night feature Focus, Grandma, will be screened in the Open Air Cinema Plaza of Mostar, a city 80 miles south of Sarajevo.
The other titles include Srdan Golubović's Father, which won the Panorama audience award at this year's Berlinale; Matteo Garrone's award-winning adaptation of Pinocchio; Anne Fontaine's French crime drama Night Shift; and the world premiere of US feature Small Town Wisconsin, directed by Niels Müller (The Assassination Of Richard Nixon).
Talent including Focus, Grandma director Pjer Žalica and the filmmaking team behind Father are set to attend and introduce their features to the audience, which will be socially distanced.
The festival, which runs August 14 to 21, announced last week that it had abandoned plans to host a physical event and will pivot all activity online, following a second spike in Covid-19 cases in the city and throughout Bosnia and Herzegovina.
The country had seen case numbers rise four times since mid-June to close to 12,500 and the number of deaths doubled to 340 over the same period. Sarajevo itself reported almost a fifth of those cases, after not reporting any in May and early June.
Screenings will now take place at ondemand.sff.ba – the festival's VoD platform – which will be open to audiences worldwide.
In an interview with Screen published today, SFF founder and artistic director Mirsad Purivatra said: "We always try to be different, unique and inspirational… Whether online or in person, we're working hard to make Sarajevo and those filmmakers who have stood by us proud."
He added: "I consider physical screenings with an audience as the essence of film art. It's a unique experience and we want to take every opportunity to have physical screenings, which is why we have decided to organize open air screenings in the beautiful city of Mostar.
"The situation in Mostar is much better than in Sarajevo. In the past three weeks, there have not been more than five to 10 positive Covid-19 cases there, which is why we have decided to have it as a festival location."I think that these physical screenings will be the highlight of this year's edition."