EXCLUSIVE/FILM BAZAAR: The music powerhouse wants to produce 100 films in the next five years.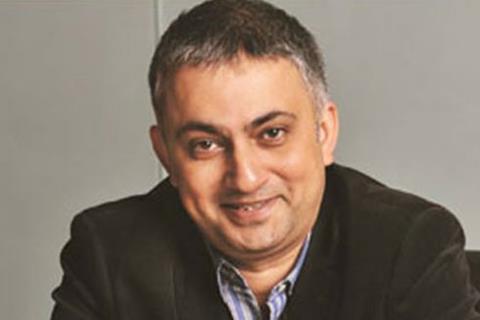 Indian powerhouse music label Saregama is planning to produce 100 films in the next five years to build a significant library of indie Indian films with budgets of about $500,000 each.
The first three films are already in production with the next group of films, mostly genre-based in a variety of Indian languages, at different stages of pre-production.
Shooting now are Devashish Makhija's Hindi-language revenge story Ajji, Samit Kakkad's Hindi and English-language love story AscharyaFuckIt; and Nikhil Bhatt's Brij Mohan Amar Rahe, a satire of the legal system.
Vikram Mehra, managing director of Saregama, told Screen, "We are most interested in producing eclectic, niche and tricky topics where story is the key. While the story and budget are central criteria, we are looking at a model that is not dependent on a theatrical release, which takes off the burden of a big P&A spend. Instead we will focus on festivals, SVOD, cable/satellite, etc."
Given the tight budget for each film, Mehra added that the company is open to a profit-sharing model. "Like we have royalties for music, we are also open to a profit-sharing model with the director, writer, actor, DoP, etc. The other big opportunity is that we can leverage Saregama's rich music catalogue."
Agency Tulsea is a key stakeholder and is advising Saregama on the packaging, talent and content strategy. Scriptwriter Anjum Rajabali is on board as script consultant and Guneet Monga is on board as executive producer.