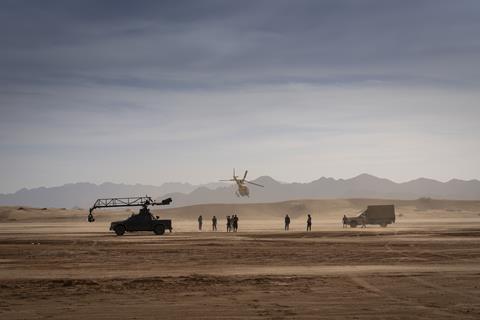 Saudi Arabia's Cultural Development Fund has shared details on how it plans to invest $234m (SAR879m) next year through its new Film Sector Financing Programme.
The programme is designed to stimulate the growth of a sustainable Saudi film sector and to support private investment into the country's film industry.
The Cultural Development Fund is part of Saudi Arabia's National Development Fund, which aims to drive economic growth in Saudi Arabia.
The Fund supports 16 different cultural sub-sectors, from film through to fashion, music, heritage and performing arts.
It is one of Saudi Arabia's main institutional backers of the film industry, working alongside partners such as the Saudi Film Commission, which offers incentives of up to 40% for film productions, Neom and AlUla.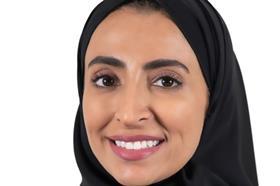 Najla AlNomair, chief strategy and business development officer at the Cultural Development Fund, said that film is "one of the most prominent and as well as fastest growing' cultural sectors in Saudi Arabia".
She said the Film Sector Financing Programme would launch early next year, describing it as the fund's biggest programme dedicated to film.
The programme has two streams: lending and investment.
The lending stream can help producers to cash-flow productions that have secured a rebate from the Saudi Film Commission or Neom. Productions that have not had a rebate approved can also apply, and the programme will review the application. The lending stream can also provide loans against pre-sales agreements with distributors or platforms.
The programme's investment stream will support equity funds that are interested in investing in film companies, production projects or infrastructure. "We want to encourage the culture of investing in the film sector," said AlNomair.
The programme is open to both local and international companies funding projects in Saudi Arabia. The latter must be commercially registered in Saudi Arabia or have a local partner.
The Cultural Development Fund works closely with the Saudi Film Commission and initiatives such as Neom and Film AlUla, and can help investors to maximise the benefits available in the country.
Separate to the Film Sector Financing Programme, the Fund also offers a loan guarantee programme for cultural projects that require bank loans. The fund will guarantee 90% of the loan up to $4 (SAR15m).
This year, the Fund has also offered grants worth $48m (SAR180m) to help kick start projects in the cultural sector. The grant programme has now closed. Recipients included the film Ahlam Alaasr by Tape Productions, which was behind Saudi hit Shams Al-Ma'arif and a digital content training lab run by leading producer Telfaz11.