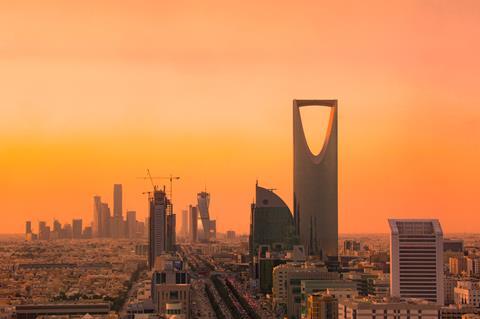 Saudi Arabia is set to allow public cinemas in the country for the first time in more than 35 years, it has been confirmed.
The first cinemas are expected to open from March 2018 with the aim to get up to 2,000 screens in at least 300 cinemas by 2030.
The Saudi Ministry of Culture and Information (MOCI) made the announcement that they were lifting the ban earlier today (11 December).
The board of the country's General Commission for Audiovisual Media (GCAM) passed a resolution granting licences to cinemas.
"This marks a watershed moment in the development of the cultural economy in the Kingdom," minister of culture Dr. Awwad Alawwad said in a statement.
"Opening cinemas will act as a catalyst for economic growth and diversification; by developing the broader cultural sector we will create new employment and training opportunities, as well as enriching the Kingdom's entertainment options."
Talk had surfaced at this year's Dubai Film Festival that commercial cinemas would return to the country following a ban enforced by clerics in the 1970s.
Riyadh and Jeddah, the two largest cities in the country, are reportedly expected to open state-of-the-art multiplexes, with UK-based Vue Entertainment seen as the likeliest operator of the first cinemas.
The reopening of cinemas is part of the country's ambitious Vision 2030 plan of social and economic reform in the country, in which the Saudi Public Investment Fund is spending $2.67bn to entertain at home and attract tourist spending.
Saudi Arabia is the largest economy in the Arab world, and the lack of entertainment up until now has seen many Saudis flock to neighbouring countries, spending an estimated $20bn a year on shopping and entertainment trips overseas. The country has a population of 32 million people.
The country has seen a number of big changes in the past few months, though some leading Saudi media players are currently under house arrest following Crown Prince Mohammed bin Salman's anti-corruption crackdown.