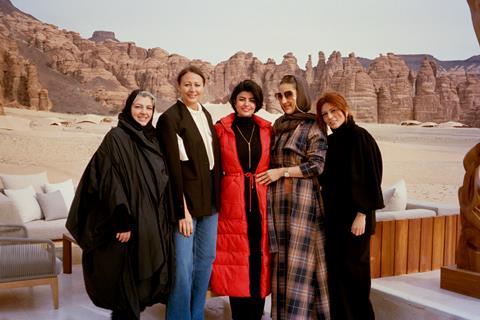 Saudi Arabia's Film AlUla has launched a platform called AlUla Creates to support new talent in film, fashion and the arts.
The platform will include a global network of mentorships and is part of a year-round programme that aims to connect female filmmakers with industry professionals and access to development funds.
Saudi actor Mila Al Zahrani will act as one of the ambassadors for the platform.
AlUla Creates builds on Film AlUla's existing development of the AlUla region as a hub for film production, including the construction of a new studio and recently introduced filming incentives.
Charlene Deleon-Jones, executive director at Film AlUla, said: "More than 70% of the population in Saudi Arabia is under 30 with the fastest growing cinema audience in the world. There is a buzz about the screen sector in homes, schools, and boardrooms.
"AlUla Creates is part of this picture providing opportunities for creative development and collaborations across sectors and borders."