London-based sales outfit SC Films International has taken international rights to Dragonkeeper, an upcoming family animation from Spain and China.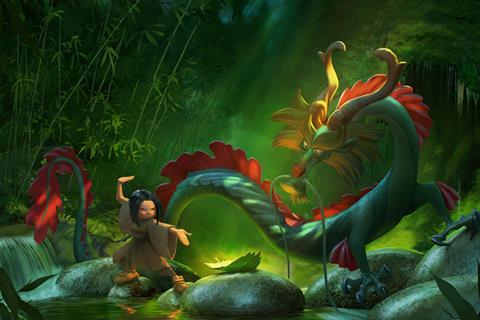 Based on the opening novel in the Dragonkeeper series by Carole Wilkinson, the film will be set in a magical China during the Han Dynasty. The story follows the adventures of Ping, a slave girl who becomes a Dragonkeeper by helping the last surviving dragon find a safe location to hatch its egg.
To date, there are six books in the franchise.
Wilkinson adapted her own text with Ignacio Ferreras, Rosanna Cecchini, Pablo Castrillo and Xiamping Wang. Ignacio Ferreras, whose first animation Wrinkles was nominated for a European Film Award, co-directs with Jianping Li.
SC Films is launching the project in Toronto.
Dragonkeeper is produced by Dragoia Media, Movistar+, Atresmedia Cine and China Film Animation, a member of China Film Group. Delivery is anticipated as Q4 2020, China Film Group is releasing in China.
Early visual development has been created by Sergio Pablos at SPA Studios. Pablos was the creator of the minions in the Despicable Me franchise. Borja Montoro will act as character supervisor. Ilion Animation Studios, the Spanish outfit behind Planet 51 and Paramount's forthcoming Wonder Park, will handle production alongside China Film Animation and Dragoia Media.
SC Films previously handled sales on feature animation The White Fang, which was picked up by Netflix after its Sundance premiere this year.