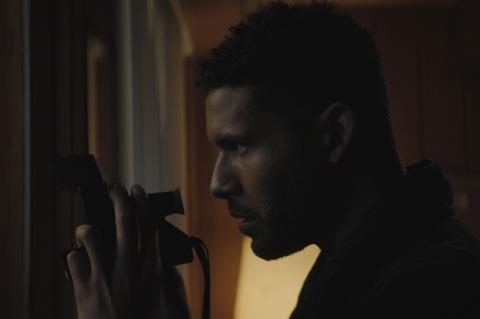 UK sales outfit SC Films International has boarded worldwide rights outside of English-speaking territories to occult thriller Spiral.
The films follows same-sex couple Malik and Aaron who face homophobic threats when they move to a small US town to raise their teenage daughter. As the threats become more insidious, Malik begins to suspect there are even darker forces at play.
Spiral premiered at FrightFest over the summer to strong reviews. Jeffrey Bowyer-Chapman (Unreal, American Horror Story) and Ari Cohen (It, It Chapter Two) play Spiral's central couple, with Lochlyn Munro and Chandra West in supporting roles.
It's the latest feature from Colin Minihan's Digital Interference label (What Keeps You Alive, Still/Born) and is produced and co-written by John Poliquin and Minihan. Kurtis David Harder directs.
"We are thrilled to be working with SC Films on Spiral and for audiences around the globe to discover it. This is a film that delves into the fears of being an outsider – Jeffery Bowyer-Chapman gives a star-making performance," said Minihan.
The deal was negotiated between Russell Webber and Mike Chapman for SC Films and ICM Partners working on behalf of the producers.