EXCLUSIVE: Scanbox takes Scandinavian rights to upcoming period drama from Finnish director Mikko Kuparinen.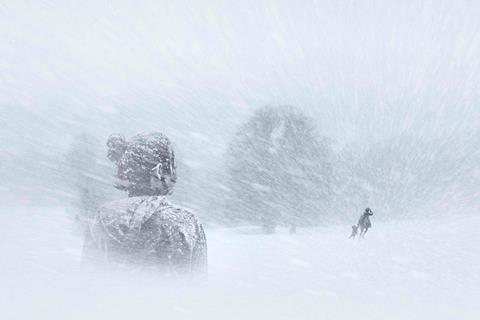 Scanbox has acquired Scandinavian rights for Finnish director Mikko Kuparinen's upcoming drama White Hunger.
The film, pitched at Haugesund's co-production market this week, has also added partners in Sweden's GötaFilm (Girls Lost) and Denmark's Beofilm (Force Majeure).
Kuparinen adapted the script from Aki Ollikainen's bestselling, Booker-longlisted novel of the same name.
The $2.3m (€2m) period drama is set in 1867 Finland and tells the parallel stories of a mother forced to beg for food during a winter famine; and a wealthy Swedish doctor who falls in love with a prostitute.
Kuparinen said he was aiming for "an arthouse film with audience potential." He said he will not make a traditional "postcard epic" but a film that is "more cinema verite. We'll be close to the character's skin and emotions. As the characters experience their ordeals we'll be right next to them."
"It's set in an interesting time of Finnish history, but it's a universal story," he added. "A poor woman is doing anything she can to get nutrition, a privileged man is doing anything he can to get love."
The project will also be pitched at Halifax's Strategic Partners and Helsinki's Finnish Film Affair in September, plus at Torino in November (the film is the first Finnish project in Torino's AdaptLab).
The film will shoot at least partly in Finland, as the director said, "The Finnish countryside in winter has unique conditions." Huttu said the production could also shoot in the Baltics to achieve the right period look.
Riina Liukkonen, Scanbox's head of production in Finland, said, "I have been following director Mikko Kuparinen's career, and was excited to hear that he will write the screenplay and direct the film version of the book by Aki Ollikainen. I already loved the book and knew it will make an impressive film – in right hands. I feel that producer Oskari Huttu and director Mikko Kuparinen share my love and passion for the story and I'm super excited about working with them on this unique project."
It marks the first feature produced by Lucy Loves Drama, the drama-focused TV and film arm of Helsinki-based Lucy Loves Stories. "We want to do quality stories with a focus on screenwriting," said Lucy Loves Drama head of drama Oskari Huttu, who was previously a producer at Solar Films and whose credits include smash box-office hit The Reunion.
Kuparinen's previous features are Body Fat Index of Loveand 2 Nights Till Morning, the latter won best director at Montreal World Film Festival 2015.