The German film and TV industries were mourning on Monday the death of director, writer and producer Helmut Dietl from lung cancer. He was 70.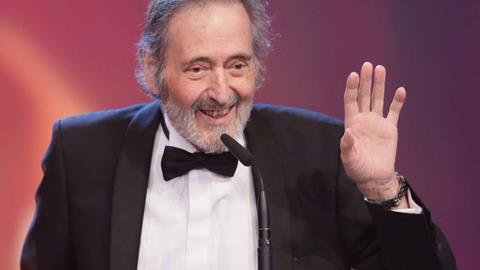 Once described as "the German answer to Woody Allen", Dietl was known to international audiences largely for his send-up of the fake Hitler diaries saga in the 1992 film Schtonk!, which was subsequently nominated for a best foreign language film Academy Award.
Bavarian-born Dietl had already made a name for himself before Schtonk! on German TV with critically praised audience favourites such as Münchner Geschichten (1974/5), Der Ganz Normale Wahnsinn (1979/80), Monaco Franze and the six-part series Kir Royal, a biting satire on Munich high society and tabloid journalism.
According to the late TV commissioning editor Jörn Klamroth of Cologne's WDR, the inspiration for Kir Royal came to Dietl in 1984 when he and the director saw a photo in a cafe showing Cardinal Joseph Ratzinger (later Pope Benedict) sitting together with the conservative Bavarian politician Franz Josef Strauss and a local racketeer.
Schtonk! was followed by Rossini with a stellar cast including Uwe Ochsenknecht, Mario Adorf, Joachim Krol, Veronica Ferres and introducing the then little-known actress Martina Gedeck.
The film was seen by more than 3.2m cinema-goers in Germany and much fun was had playing the parlour game matching Dietl's Munich circle of close friends – from producer Bernd Eichinger to writer Patrick Süskind.
Dietl did not repeat the success of these two films with his subsequent productions Late Show, Vom Suchen Und Finden Der Liebe and Zettl, but this did not diminish his standing in the German film and TV landscape.
It was only fitting last year that the German Film Academy should recognise his achievements with an Honorary German Film Award, and the audience of 1,800 in Berlin's Friedrichstadtpalast gave a standing ovation for the visibly frail film-maker who had made his illness public in autumn 2013.
Dietl's trademark was the colour white. This correspondent recalls visiting his flat in Munich's Schwabing district after the release of Schtonk! to for an interview in Screen's Cannes dailies that year.
What sticks in the memory after all these years is that all the furniture was white and Dietl, characteristically dressed from head to toe in white, was smoking one Gitanes after the other.
He was over the moon about Screen International's review of Schtonk!
Later, there was an opportunity to sit in on part of the shoot of Dietl's next feature Rossini in, of all places, a brothel in the north of Munich.
While the film crew went about their business getting their scenes in the can, inquisitive heads could be seen peering over a landing until the madam shooed her girls, the genuine articles, away from the cameras and the gaze of an innocent trade journalist.
Germany's culture minister Monika Grütters observed in a statement upon Dietl's death that he had always succeeded "in combining intelligent humour, good entertainment and unerring social criticism."
She said, "Helmut Dietl, the master of film satire, will never be forgotten by fans for film and television."