Digital expert Jon Reiss [pictured] to give keynote speech at Make Your Market training programme.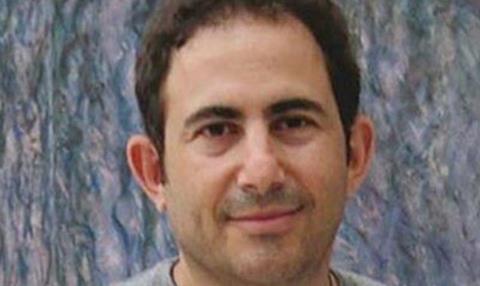 The Scottish Documentary Institute (SDI) has opened the call for applications for its new training scheme for Scottish four emerging Scottish producers and two producers of marketing and distribution (PMD).
The new six-month initiative, called Make Your Market, will run in collaboration with London based distribution agency We Are the Tonic.
The course's producers will have active projects and they will develop and implement new models of marketing, distribution and audience engagement — by being paired with the PMDs.
SDI Co-Director Sonja Henrici said: "It's time to champion and develop the creativity involved in distribution and marketing and to support producers' work through the vital work of PMDs. We're excited to collaborate with the team at We Are The Tonic on Make Your Market. As a cohort we need to come together more often to share ambitions and strategies for ways in which our films could be seen."
Deborah Rowland from We Are The Tonic said: "Tonic is really excited to be working with SDI on this pilot that focuses on such an important area of the industry. Together, we have developed a truly innovative programme that uses live projects, combined with tutorials, forward thinking panels and workshops, and tailored mentoring."
Scott Donaldson, Head of Film Education, Creative Scotland, added: "Make Your Market provides a unique opportunity to connect Scottish based Producers with Producers of Marketing and Distribution. Working on live productions will create an exciting opportunity to test and develop new tools and strategies for marketing and distribution of the film whilst at the same time developing skills and expertise for the industry. SDI and We Are The Tonic will bring a wealth of experience and expertise to the innovative PMD skills programme."
Guest speakers on the course include US filmmaker Jon Reiss, who coined the phrase PMD, who will kick off the initiative with a keynote speech in January 2016 and also offer feedback on the selected projects. Reiss said, "SDI has led the way with developing the role of the Producer of Marketing and Distribution, from being the first organisation to hire their own in house PMD and now with this vital new training initiative. As the world of film distribution and marketing changes, the need is ever more apparent for someone on a film's team to guide them through the distribution and marketing process. It is essential to clarify and define what a PMD is, as well as to train people for this position."
For application details (before Dec 1), visit www.scottishdocinstitute.com/apply/make-your-market/