Summit will explore turning a UK film into an international hit, supporting talent, finance and the changing face of cinema.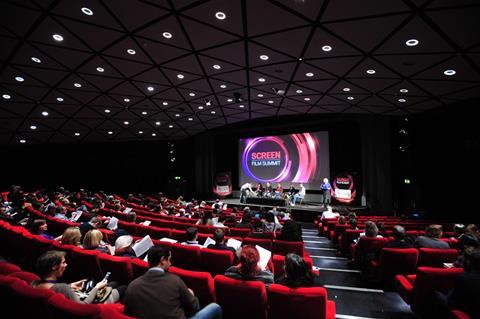 Details on the upcoming Screen Film Summit have been released, outlining highlights of the event at the BFI Southbank in London on Dec 1.
The day will begin with a welcome from BFI CEO Amanda Nevill followed by an overview of key trends in the UK film industry presented by senior research analysts from the BFI and HIS.
As previously reported, Belle director Amma Asante will give the keynote presentation before a session on supporting British talent, with panel members including '71 director Yann Demange and Creative Skillset head of partnerships Dan Simmons.
Other key session highlights will explore maximising film exports, offering insight into industry trends and the UK's place in the global market.
There will also be an examination of film financing available from public bodies, private equity, EIS, SEIS, and the relationship between film and TV funding.
In addition, an expert panel will debate how and why audience habits are changing and what the industry can do to respond. Discussions will include the future on on-demand, the rise of event cinema and what local cinemas are doing to entice audiences away from the living room.
Full programme details and ticket information can be found here: http://www.screenfilmsummit.com/home