Tim Grierson has been appointed senior US critic for Screen International.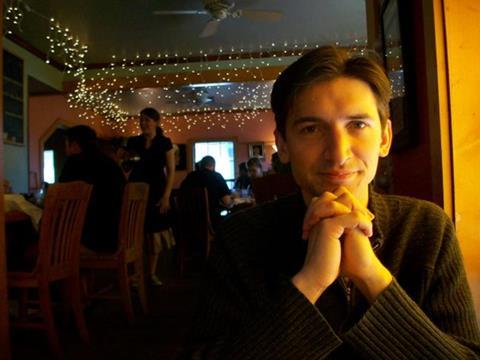 Grierson will report to Fionnuala Halligan following her recent appointment as chief film critic and reviews editor for Screen.
The Los Angeles-based critic has been writing for the publication since 2005. He will continue to review films theatrically as well as cover multiple festivals, including Cannes, Sundance and Toronto.
A journalist and author, Grierson began as a music critic, his byline appearing in Blender, Revolver, Kerrang, VH1.com, and the New Times Los Angeles. He has also written critical biographies on Public Enemy, Wilco and Eels.
In recent years, he has written about film, music and popular culture for Rolling Stone, Playboy, The Dissolve, The Village Voice, L.A. Weekly, Vulture, Paste, Popular Mechanics and Deadspin.
A contributing editor at Backstage, Grierson is the author of FilmCraft: Screenwriting and co-author with Mike Goodridge of FilmCraft: Cinematography.
He has served on the jury for the Los Angeles Film Festival and AFI Fest, and he is currently vice president of the Los Angeles Film Critics Association.
"Tim has been a huge asset to Screen International over the last decade, and I'm delighted to welcome his input on a more senior level," said Halligan.
"He is a talented, astute and enthusiastic critic and it is equally a pleasure to work with him as it is to read his reviews. Going forward, his input on a more senior level will help in determining our US reviews coverage."