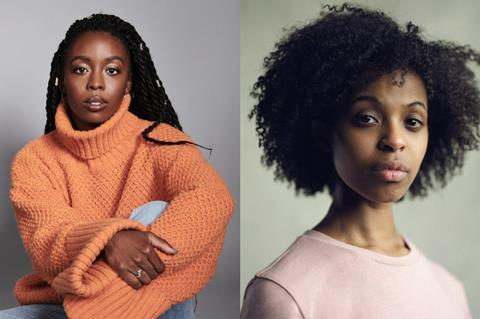 Amarah-Jae St. Aubyn, a Screen Star of Tomorrow 2020, and Grace Saif have joined the cast of Anansi Boys, the six-part adaption of Neil Gaiman's best-selling novel of the same name for Amazon Studios, now filming in Scotland.
The series follows Charlie Nancy, an ordinary young man who discovers, after his father dies, that his dad is African trickster god Anansi (played by Delroy Lindo). He also learns that he has a magical brother called Spider, who has made a sudden and troubling appearance in his life.
St. Aubyn, whose previous credits include Small Axe, will play Charlie's fiancé, Rosie Noah, while 13 Reasons Why star Saif has been cast as detective constable Daisy Day.
Previously announced cast member Malachi Kirby, another former Screen Star of Tomorrow (2013) and star of Small Axe and Boiling Point, will play both the leading roles of brothers Charles Nancy and Spider.