WATCH: Screen interviews the Mexican actor-director-producer at the 2017 Berlinale.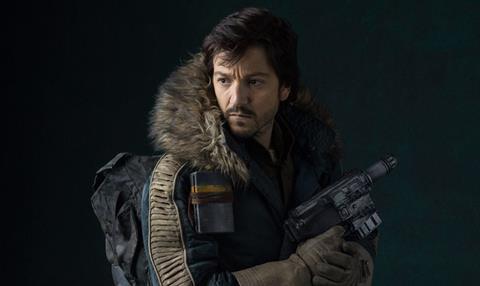 Screen's first interview for new strand Screen Time is with Mexican actor, director and producer Diego Luna.
Attending this year's Berlin Film Festival as a member of the Competition jury, Luna is riding high after his starring role in Rogue One: A Star Wars Story.
Screen sat down with the multi-hyphenate to discuss US president Donald Trump's impact on Mexico (including "absurd" plans to build a wall between the two countries), his role in the hit Star Wars spinoff, and Hollywood.
Mexico is the Country in Focus at this year's European Film Market (EFM) in Berlin. The video was produced in conjunction with the Mexican Film Institute (IMCINE).
Mobile users can watch the video on Youtube by clicking here
Read more:
Screen Time: 'Narcos' director: 'Trump just gave us the best prize ever' (video)