Screen is teaming with December's Dubai International Film Festival to spotlight emerging talent from the region.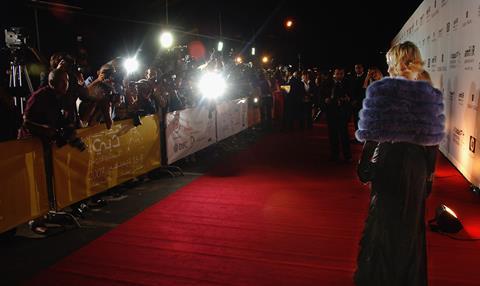 Screen International is launching an offshoot of its UK & Ireland talent-spotting initiative Stars of Tomorrow at this year's Dubai International Film Festival (DIFF, Dec 7-14).
Arab Stars of Tomorrow will spotlight emerging talent from across the Middle East. A total of five actors and directors will be selected and presented during the festival.
Previous acting alumni since Stars of Tomorrow launched in 2004 include Oscar-winner Eddie Redmayne, Benedict Cumberbatch, Emily Blunt, Robert Pattinson, John Boyega and Carey Mulligan. Film-maker graduates from the initiative include Andrea Arnold and Andrew Haigh.
DIFF managing director Shivani Pandya commented: Since DIFF's inception in 2004 we have identified an abundant of emerging talent from the region and our mission has always been to support them and elevate their careers on an international platform."
Screen International editor Matt Mueller added: "This is an exciting opportunity to identify up-and-coming talent from the region and offer them an international platform. The local industry has been growing rapidly in recent years and it feels like the perfect time to be bringing the initiative to the region."