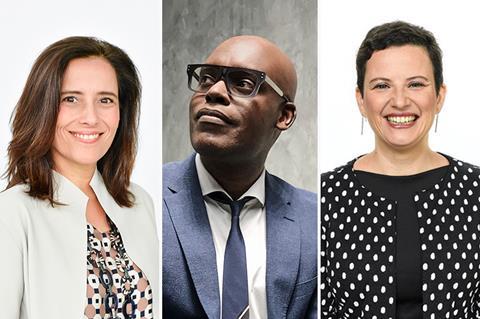 The latest in our ScreenDaily Talks webinar series takes place on Tuesday August 25 at 15.45 BST/10:45 EDT and will look at how Toronto International Film Festival (TIFF) top brass are preparing to stage the festival during the pandemic.
As the industry grapples with how to host events safely in a year when many festivals have either cancelled their physical events or gone online, the fall festivals are taking a stand.
Chief among them is TIFF, where co-heads Cameron Bailey (artistic director) and Joana Vicente (executive director), and Diana Sanchez (senior director, film) have been working tirelessly to prepare a slimmed-down, hybrid event that will encompass socially-distanced indoor screenings, outdoor events and drive-ins, and digital programming.
Join Screen International's Americas Editor Jeremy Kay and the TIFF trio as they talk about programming in a tumultuous year, choosing venues, collaborating with Venice, Telluride, and New York Film Festival, Black Lives Matter, TIFF Tribute Awards, Share Her Journey, the Media Inclusion Initiative, and offer a sneak peek of the industry conference, and sales and talent development initiatives.
The 75-minute session will include a live Q+A section when viewers get to ask questions. Advance questions can also be sent to orlando.parfitt@screendaily.com. The webinar password will be emailed after registration, and the webinar itself will be available to watch on Screendaily.com after it has taken place.