Warren Goz will serve as CEO at the New York and Los Angeles-based film and TV finance and production venture backed by an unnamed private equity source from New York.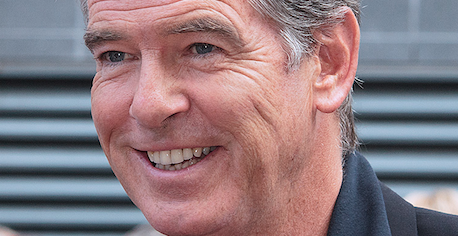 Sculptor will get the benefit of an exclusive single-picture finance partnership with its backer, which according to a press release manages assets nearing $1bn.
Los Angeles-based head of development and production Eric Gold announced on Tuesday that Sculptor had come on board to finance and produce its first feature, Urge.
Pierce Brosnan, Ashley Greene and Alexis Knapp star in the designer drug thriller that is in post. Aaron Kaufman wrote and directed and Goz and Gold produce with Andrew Mann. The film shot in New York City and Fortitude International handles international sales.
"Employing our team's considerable financing and production experience, Sculptor Media will produce and/or finance cast and genre-driven independent films and television," Goz and Gold said in a joint statement.
"As activist film investors, our goal is to focus on acquiring, developing and producing internationally commercial properties distinguished by proven, quality creative elements.
"Our budgets will suit each project as is appropriate. We will also enter into financing agreements at various levels of development and production – anywhere from an acquisition to post-production level – when such involvement portends a target return on investment and maximum value from all perspectives."
New York-based Goz comes from a background in film finance. In 2005 he co-founded Grand Army Entertainment and through that vehicle channelled several hundreds of million dollars into television and film production.
Gold hails from entertainment production and has experience in film, television and commercials. He began his career as a film editor.
Mann is Sculptor's consulting executive producer and has built a track record as a film and TV financier.