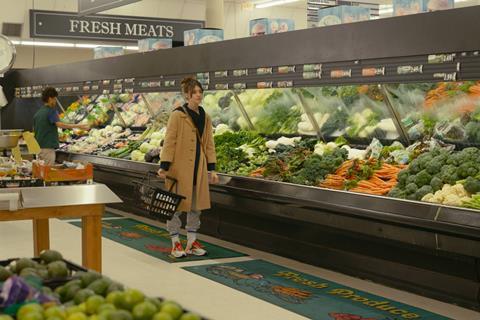 Searchlight Pictures has snapped up worldwide rights to Legendary's Sundance Midnight thriller Fresh in a key pre-buy before the festival gets underway next week.
Mimi Cave's directorial debut starring Daisy Edgar-Jones and Sebastian Stan will stream exclusively as an Original on Hulu in the US starting March 4 and debut internationally in spring on Star+ in Latin America and Disney+ in other territories.
The Day One Midnight selection receives its world premiere online on January 20 and screens again online on January 22 after Sundance top brass cancelled the festival's in-person component amid the Omicron surge.
Fresh centres on Noa, who meets the alluring Steve at a grocery store and after their first date accepts an invitation to a romantic getaway where she discovers Steve has been hiding some unusual appetites. Jojo T. Gibbs, Charlotte Le Bon, Andrea Bang and Dayo Okeniyi round out the cast.
Lauryn Kahn wrote the screenplay and served as executive producer, while Hyperobject Industries' Adam McKay and Kevin Messick produced. Searchlight Pictures VP of business affairs Ben Wilkinson negotiated the deal with Michael Ross for Legendary Entertainment.