Fabien Riggall believes his company can boost arthouse film distribution in the UK.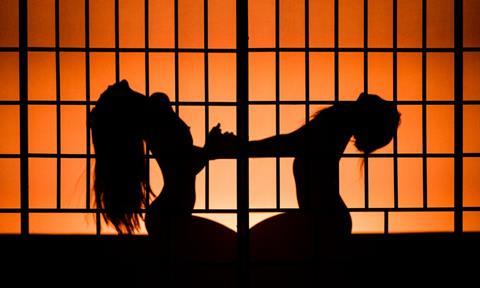 Curzon Artificial Eye's release of The Handmaiden brought in £548,000 at the UK box office over the four-day Easter weekend. Of that total, nearly a third came through Secret Cinema, which reported £159,295 for six preview screenings of Park Chan-Wook's period mystery.
Secret Cinema founder Fabien Riggall says his company plans to do more preview events.
"We want to do three or four preview runs a year. Festivals are a key part of a release strategy and we also have a lot to offer. We can get people to engage with films that are increasingly hard to release such as foreign-language titles such as Victoria and The Handmaiden."
Secret Cinema launched in 2007. Secret Cinema X is the strand of the company that previews an upcoming release with participatory evenings where the audience come in costume and interact with actors impersonating their on-screen counterparts on a set constructed to mimic the film's milieu.
For The Handmaiden, the audience came dressed in black tie and evening gowns and were not allowed to speak. Communication was done through writing notes on pads.
More than 5500 tickets were sold for The Handmaiden. With tickets priced at around £30 (compared to average UK cinema-ticket price of £7.17 in 2015), Secret Cinema preview screenings could offer a significant boost to the box office for smaller releases.
An additional benefit to distributors could be a boost in the ancillary value of a film, where home entertainment and VoD deals are tied to theatrical box-office return.
Neither Curzon Artificial Eye or Secret Cinema would discuss the revenue-share arrangement on The Handmaiden, but each event would seem to require a separate negotiation.
Steve Lewis, head of distribution at Curzon Artificial Eye, who worked with Secret Cinema on The Handmaiden event and a preview event around the company's release of Victoria in 2016, said: "I can't go into the business terms but I think you have to look at Secret Cinema as part of your overall marketing campaign for the film rather than as a purely business proposition."
"It's all about creating a sense of event around the film, about word-of-mouth amongst that audience sector [millennials]. I think that's where its real value is."
Pricing
When it comes to older titles, many distributors view Secret Cinema as a win-win partnership (20th Century Fox's Moulin Rouge! event has reached £2.6m to date), especially as the company had to battle negative publicity in its early years around cancelled shows and reports of underpaying actors.
They also seem to have found a price point that their audience is happy to pay. The company received criticism in 2014 when it doubled the price for its Back To The Future event to £60, before it became apparent that the scale of the show was bigger than previous Secret Cinema events (the Moulin Rouge! event offers tickets ranging from £49 - £130).
The films that Secret Cinema has previewed have often gone on to perform well at the UK box office. Searching For Sugar Man grossed $600,000 for Studiocanal in 2012, The Imposter (2012) made $1.8m for eOne Films, Altitude's Amy (2015) was the highest grossing UK documentary of all time at $5.8m and last year Victoria grossed £520,000. One-off Secret Cinema events for Victoria and Amy delivered £12,740 and £16,367 respectively to the two films.
For Fox's The Grand Budapest Hotel, Secret Cinema's 36-night run brought in £667,471, contributing 7% of the film's overall UK box office of $18.5m.
Curzon's Lewis believes Secret Cinema's event for Victoria helped boost overall audience numbers for the film, although no specific research was done to measure the impact.
"The feedback from the event was great, and we monitor social media to see what the buzz is," he said. "There is still an excitement around Secret Cinema."
The next step for Riggall is striking deals with more UK distributors for new-release events. "There is growing interest in our format," said Riggall, who spoke to Universal about putting on an event for Julia Ducournau's Raw (a deal couldn't be agreed between the two parties) before opting for The Handmaiden. The company also held recent discussions with Picturehouse.
Eve Gabereau, co-managing director of Thunderbird Releasing (formerly Soda Pictures), says she would be interested in putting on a Secret Cinema X event. She previously had discussions with Secret Cinema for a preview of Pulp: A Film About Life And Death And Supermarkets, which didn't pan out.
For Gabereau, though, there is still a question about the "revenue-split", as well as concerns about how exhibitors might react to a high-profile Secret Cinema preview of one of her release titles.
"Would they worry that their own box office would be hit, and so be concerned about running a film in their cinemas?"