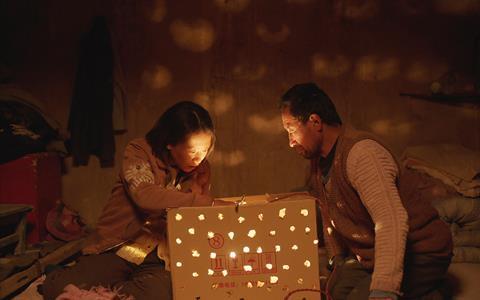 Pim Hermeling's Amsterdam-based September Films, one of Benelux's leading art house distributors, has been on a buying spree at the EFM.
The company has acquired Li Ruijun's Berlin competition entry Return To Dust from Berlin-based m-appeal. This follows other EFM acquisitions including Ulrich Seidl's Rimini from the Coproduction Office; Oscar international feature film nominee Lunana: A Yak In The Classroom (from Films Boutique); François Ozon's Berlinale opening film Peter Von Kant (sold by Playtime) and La Syndicaliste (The Sitting Duck) from director Jean-Paul Salomé (sold by Le Bureau).
"We are going to get busy," said Hermeling of the large number of films that September now has in the pipeline for theatrical release. "[It has] been some difficult two years and [I am] happy to say we stayed positive, kept on buying and increasing our slate with the best possible quality films, [kept] following our favourite directors and [stayed] loyal to our sales agents in order to keep the industry running."
September titles due to hit Dutch cinemas soon include Ryusuke Hamaguchi's Drive My Car, Apichatpong Weerasethakul's Memoria, Audrey Diwan's Happening, Hany Abu-Assad's Huda's Salon, Peter Kerekes' 107 Mothers and Mia Hansen-Løve's Bergman Island.