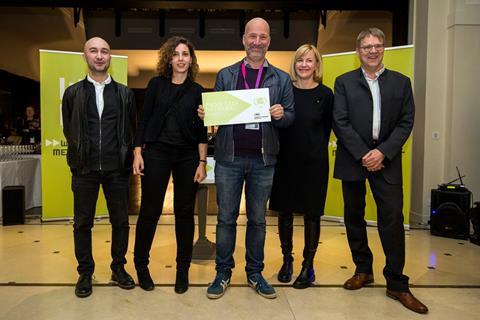 Projects from Serbia, Norway and the Czech Republic were among the winners at the 8th edition of the When East Meets West (WEMW) co-production forum held during this week's Trieste Film Festival.
The three-day event ended on Tuesday evening with the presentation of Cannes Producers Network Award of free accreditation for Serbian writer-director Dusan Milic's latest feature Darkling, which he describes as "arthouse with a touch of psychological horror", and for Norwegian documentary filmmaker Hans Lukas Hansen's "docu-fantasy" The Quest For Tonewood about the quest for the magical wood to make the finest violins in the world.
In addition, a Hot Docs Industry Pass was awarded to award-winning Serbian documentary filmmaker Srdjan Sarenac for his new project Prison Beauty Contest, which follows the staging of a beauty contest among the inmates of a women's prison in the Brazilian city of Piraqui.
Berlin/Belgrade-based producer Dragana Jovovic - who pitched the documentary Freedom Landscapes about the the first Partisan woman in Serbia with director Marta Popivoda - was this year's recipient of the EAVE Producers Workshop scholarship.
Meanwhile, Slovenian director Haidy Kancler was awarded the EWA Network Best Woman Director Award for her documentary project Skiing In Scarves about a group of Afghani teenage girls being taught to ski by a woman instructor from Slovenia. Producer Bostjan Virc of Novo Mesto-based Studio Virc revealed that Cat & Docs will handle international sales.
Dutch-based filmmaker Tatjana Bozic - who was born in ex-Yugoslavia - received the Flow Post Production Award for her new documentary project Confessions Of Love, produced by Rotterdam-based Volya Films.
There were three new awards presented at this edition of WEMW: the Greek consultancy Heretic Asterisk gave its Asterisk * Visual Marketing Award to the Czech drama Plague by Jan Tesitel; the Baltic Award went to the Italian-Lithuanian documentary I'll Stand By You by Virginija Vareikyte and Maximilian Dejoe; and the Film Center Serbia Development Award to Italian filmmaker Laura Samani's feature debut Small Body to be produced by Nadia Trevisan of Nefertiti Film.
A total of 21 projects in development from 16 different countries were presented in the pitching forum this year.
They included Restless, the feature debut by Azerbaijani-born Student Oscar winner Elmar Imanov to be produced by former Screen Future Leader Eva Blondiau of Cologne-based Color of May; Croatian director Rok Bicek's Dark Mother Earth, his second feature after his award-winning debut Class Enemy from 2013; and Icelandic filmmaker Valdimar Johansson's feature debut Lamb which will have Bela Tarr serving as a consulting producer for the Go to Sheep production.