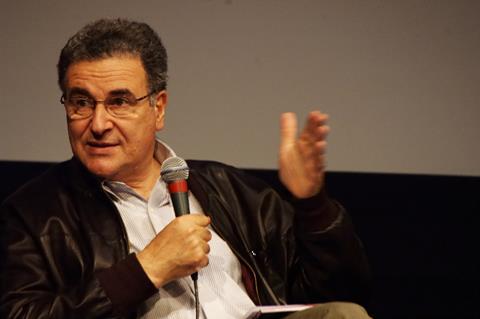 Serge Toubiana has been re-elected president of French cinema promotional and export body Unifrance, for a second two-year term.
The body said its 50-member steering committee - including sales agents, producers, filmmakers as well as other institutional appointees - had voted unanimously for Toubiana's re-appointment.
His first task in this fresh term as president will be deciding who will replace Unifrance's outgoing managing director Isabelle Giordano who is due to depart at the end of July after six years in the role. He is due to submit his choice to Unifrance's executive committee in the coming days.
Prior to first taking up the presidency of Unifrance in 2017, Toubiana was the director of the Cinématheque Française in Paris from 2003 until the end of 2015.
Toubiana began his career in cinema as a journalist at the iconic film journal Cahiers du Cinéma, becoming its co-editor alongside the late Serge Daney in 1973 at the age of 24. He left the publication in 1992, going on to write for a number of French newspapers, including Liberation and Le Monde.
Since April 2016, Toubiana has also been on the board of French film company Pathé, becoming an official advisor to its president and owner Jérôme Seydoux in November of that year.