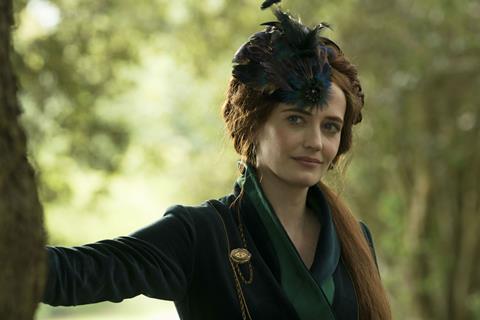 The line-up for the 2020 edition of Series Mania, which runs March 20-28 in Lille, has been unveiled.
The competition features the world premieres of two UK series'; Channel 4's Adult Material, created by Lucy Kirkwood and starring Haley Squires; and Sophia Al-Maria's Little Birds, which is based on the short story by Anais Nin, broadcast on Sky and starring Juno Temple.
Other highlights in the competition include Israel's biggest budget drama series Valley Of Tears starring Lior Ashkenazi; German Netflix series Unorthodox from Anna Winger, the creator of international hit Deutschland 83, and Chilean Amazon Prime drama El Presidente, about the 2015 FIFA Gate corruption scandal.
Series Mania will open with the world premiere of UK/New Zealand project The Luminaries. Eleanor Catton's six-part adaptation of her Man Booker-prize winning novel stars Eva Green and Himesh Patel and is produced by Working Title.
Screenwriter and producer Tom Perrotta presides over the jury comprising showrunner Nir Bergman, actors Rachel Griffiths and Caroline Proust, writer, director and producer Veena Sun, and novelist Karine Tuil.
The full competition line-up is below.
International competition
Adult Material (UK), created by Lucy Kirkwood
Cry Wolf (Denmark), written by Maja Jul Larsen
Inhuman Resources (France), writen by Pierre Lemaitre, Perrine Margaine
Little Birds (UK), created by Sophia Al-Maria
Moloch (Belgium), created by Arnaud Malherbe
No Man's Land (France, Israel, Belgium), created by Maria Feldman, Eitan Mansuri
Patria (Spain), created by Aitor Gabilondo
El Presidente (Chile), created by Armando Bo
Unorthodox (Germany), created by Anna Winger
Valley Of Tears (Isreal), created by Amit Cohen, Ron Leshem, Daniel Amsel, Yaron Zilberman, Gal Zaid, Izhar Has-Lev
French competition
Cheyenne Et Lola, created by Virginie Brac
La Garconne, created by Dominique Lancelot
They Were Ten, written by Bruno Dega, Jeanne Le Gouillou
Moah, created by Henri Debeurme, Benjamin Richer, Bertrand Soulier
Parliament, created by Noe Debre
Romance, created by Herve Hadmar
The 15 projects selected to be pitched during the Co-Pro Pitching Sessions, part of the Series Mania Forum industry strand, have also been announced. They are:
A Marriage, Indigo Film, Italy
Casa Girls, The Film TV, France
Doppelgänger, AVI FILMS, Spain/Argentina
Frozen Land, Non-Stop Production, Russia
Good People, Hélicotronc, Belgium
Life and Fate, Cosmopolitan Pictures, United Kingdom
My First Family, Haut et Court TV, France/Israel
Play of Mirrors, Velázquez in Rome, Vertice 360, Spain
Submarine, The Mediapro Studio & Globo, Spain/Brazil
Tahrir, Artza Productions, Israel
The Abduction of Yossele Shumacher, Eran Riklis Productions, Israel
The Black Lady, AT-Production, France/Germany/Belgium
The Island, Producers At Work, Germany
Turbo, Sense Production, Serbia
Underground, Anagram Norway, Norway