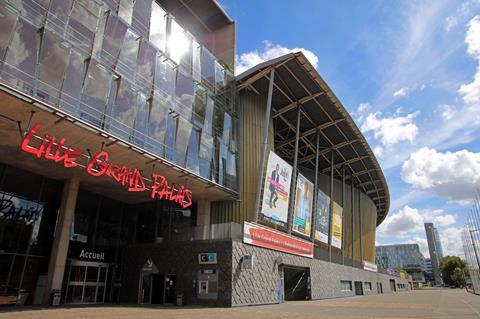 TV festival and industry event Series Mania, which normally takes place in March in the northern French city of Lille, is moving its dates back to August 26 to September 2021 due to the Covid-19 pandemic.
The decision comes amid a spike in Covid-19 cases in recent weeks in the northern French region of Hauts-de-France, of which Lille is the capital. Cases there currently stand at around 200 per 100,000 inhabitants, against around 120 in December.
Series Mania previously announced last November that it would take place in late May, early June this year with the intention of returning to its March slot in 2022.
Under the new dates, the event's industry-focused Series Mania Forum will run from August 30 to September 1.
The Series Mania date change comes hot on the heels of rival French TV festival Canneseries's decision earlier this week to move its fourth edition from its traditional springtime slot, coinciding with MipTV, to October 11-14 to run alongside Mipcom instead.
Series Mania Digital, the online platform which launched in March 2020 following the Covid-19 related cancellation of last year's physical edition, will also be a key element of the 2021 iteration for professionals who are unable to travel.
"As the saying goes, 'Third time's a charm'," commented Series Mania president Rodolphe Belmer. "We are beyond grateful to the Hauts-de-France region and the city of Lille who have worked tirelessly to help us secure these dates in August and September."
Launched by Series Mania founder and general director Laurence Herszberg under the auspices of Paris's Forum des Images in 2009, Series Mania has taken place in Lille since 2018.