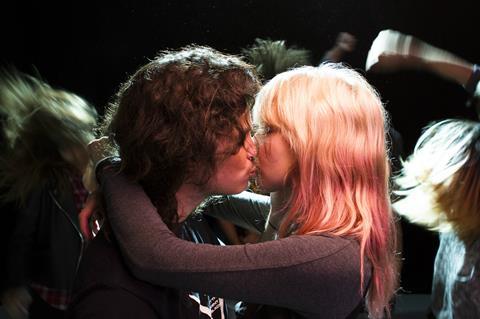 Seville International has acquired sales rights to Pascal Plante's Slamdance selection Fake Tattoos (Les Faux Tatouages) and will commence sales at the EFM in Berlin next month.
The sexy romance is the first French-Canadian feature to screen at Slamdance and was named best Canadian feature at the 2017 Festival du Nouveau Cinema.
Plante's first full-length feature – his short Nonna screened in Slamdance 2016 – stars Anthony Therrien and Rose-Marie Perreault as youngsters who meet at a punk concert and fall in love. Katerine Lefrancois produced through Bal Masqué Productions.
"I couldn't have hoped for a better partner than the fierce Anick Poirier and her passionate team to represent my first feature film internationally," Plante said. "Les Faux Tatouages (Fake Tattoos) is such a special film for me and it's an honour to have partners that care about it as much as I do."
"We are delighted to have this charming film from such a talented and imaginative director," Seville International senior vice-president of international sales Anick Poirier said.
"Les Faux Tatouages (Fake Tattoos) is a fresh look at young love. Plante perfectly captures the exhilaration and heartbreak of first love and loss."