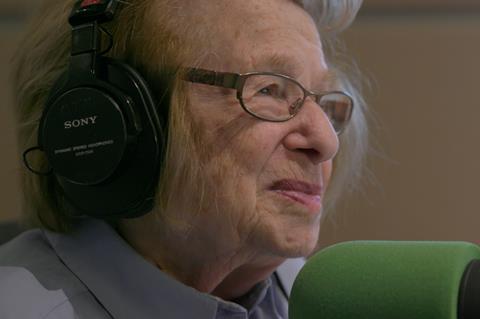 Hulu, whose Minding The Gap was on Thursday named best documentary of the year by New York Film Critics Circle, has acquired 2019 Sundance selection Ask Dr. Ruth with Magnolia Pictures on board as theatrical partner.
Ryan White (The Keepers, The Case Against 8), chronicles the life of Dr. Ruth Westheimer, a Holocaust survivor who became America's most famous sex therapist. Despite her thick German accent, the diminutive therapist's uninhibited approach to sex therapy and education transformed the conversation around sexuality.
Ask Dr. Ruth follows Dr. Ruth as she approaches her 90th birthday and revisits her painful past and unlikely path to a career at the forefront of the sexual revolution. The film screens in the Documentary Premieres strand in Park City in January.
"I've never really stopped to examine my life, so when I first saw Ask Dr. Ruth even I was amazed by what had transpired during my ninety years," said Westheimer. "I am delighted that audiences will be able to share that experience both on Hulu and in movie theatres around the U.S."
"The remarkable journey that led Dr. Ruth Westheimer to become the cultural icon she is today is a story that demands to be told," said Hulu's senior vice-president of originals, Craig Erwich. "Ask Dr. Ruth tells the untold story of strength, perseverance and the constant quest for knowledge against all odds, and we can't wait to share this incredible film with audiences."
"I've been filming Dr. Ruth for the past two years and I can barely keep up with her," said White. "At 90, she's still a force to be reckoned with. It's an honour to collaborate on her incredible life story."
Hulu's documentary slate includes Minding The Gap, Sundance 2018 selection Crime + Punishment, March Of The Penguins 2: The Next Step, and The Beatles: 8 Days A Week – The Touring Years.
Ask Dr. Ruth is a Hulu Documentary produced by Delirio Films. White produced alongside Rafael Marmor, Christopher Leggett and Jessica Hargrave. Peggy Drexler served as executive producer.