TrustNordisk will kick off presales on the fantasy-adventure film in Berlin.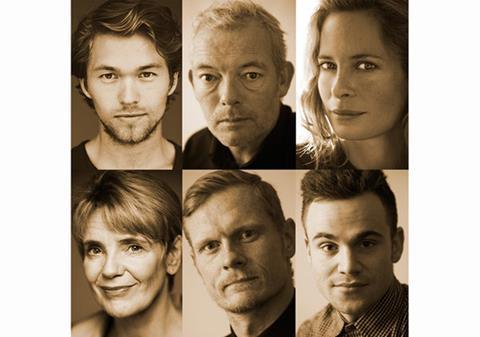 The Shamer's Daughter, based on the first book in Lene Kaaberbøl's bestselling series The Shamer Chronicles, is to be adapted as a feature film.
TrustNordisk will kick off presales on the fantasy-adventure film at the European Film Market (EFM) at the upcoming Berlin International Film Festival (Feb 6-16).
The screenplay will be written by Oscar-winner Anders Thomas Jensen, who wrote the script for Academy Award winner In a Better World.
The feature will be directed Danish filmmaker Kenneth Kainz (Pure Hearts).
The Scandinavian cast will be led by Peter Plaugborg (The Keeper of Lost Causes), Jakob Oftebro (Kon-Tiki), Søren Malling (A Hijacking), Maria Bonnevie (A Second Chance), Stina Ekblad (Love Is All You Need) and Allan Hyde (True Blood).
Shooting is set to begin on Feb 27.
The story centres on "the Shamer's daughter", Dina, who has inherited her mother's supernatural ability. She can look into the soul of other people, making them feel ashamed of themselves. When the sole heir to the throne is wrongfully accused of the horrible murders of his family, Dina's mother is lured to Dunark under false pretenses to make him confess. Neglecting to use her ability for the wrong purposes, she is taken prisoner and it falls to Dina to uncover the truth of the murders - but soon finds herself in a dangerous power struggle where her own life is put at risk.
Rikke Ennis, CEO at TrustNordisk, branded the film "a unique project".
The Shamer's Daughter is produced by Nina Lyng and Eva Juel Hammerich from Nepenthe Film in co-production with Nordisk Film Distribution, Storm Films, Filmlance, True North, Sirena Film with support from The Danish Film Institute, Nordisk Film & TV Fond, NFI, Eurimages, Czech Republic State Cinematography Fund and Denmark's Radio in co-operation with EU Media Programme.
Hammerich and Lyng have previously produced such films as Shrooms and Something In The Air. Lyng was also co-producer on Swedish films Arn: The Knight Templar and Arn: The Kingdom At The End Of The Road.
Executive producer Korslund has been involved in high profile projects and adaptations coming out of Scandinavia in recent years, such as the Millennium trilogy based on the bestsellers by Stieg Larsson, the Easy Money based on the books by Jens Lapidus, Headhunters adapted from the Jo Nesbø novel and Kon-Tiki.
Release is set for spring 2015 through Nordisk Film Distribution.
TrustNordisk handles international sales.