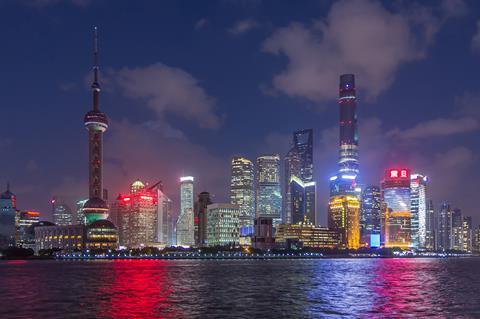 Shanghai International Film Festival (SIFF) has been cancelled this year due to the ongoing Covid-19 pandemic.
The 25th edition of China's largest film festival was due to run from June 10-19 but has been postponed to 2023, according to an official statement.
It marks the first time that SIFF has outright cancelled events during the pandemic. The festival hosted a hybrid edition in 2020, pushing events from June to late July, and screened more than 440 films last year, mostly physical screenings at 40 cinemas across the city.
A statement from SIFF's organising committee said it hoped to host film events in the second half of the year.
"Given the Covid-19 pandemic, the Organizing Committee of Shanghai International Film Festival (SIFF) has decided that the 25th SIFF, originally scheduled to take place in June 2022, will be postponed to next year," said the statement.
"We would like to express our heartfelt thanks and sincere apologies to people in all sectors of society who care about and support SIFF. If possible, we will plan and hold film exhibitions and themed events in the second half of this year to share the joy brought by cinematic art and film activities."
Perhaps anticipating its cancellation, the festival had not announced any titles for the 2022 edition, which would usually include competition sections such as the Golden Goblet Awards and New Talent Awards as well as film financing platform SIFF Project.
According to Chinese ticketing platform Maoyan, nearly 80% of the country's cinemas are in operation, up from around 47% in mid-April. However, the more than 300 cinemas that operate in Shanghai remain closed.
China continues to maintain its zero-Covid strategy - comprising mass testing, extensive quarantine and swift lockdowns – despite relatively low infection numbers.
Shanghai, the country's biggest city and financial hub with a population of 26 million, had been in under city-wide lockdown for two months. Restrictions were lifted on June 1 but cinemas were not included in this first wave and residents still need a negative Covid test taken within 72 hours to use public transport and enter public spaces.