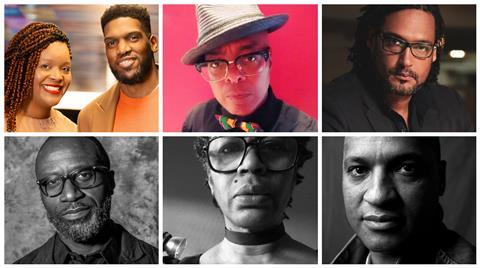 Sheffield Doc/Fest is to celebrate the history of black British cinema at its upcoming edition, set to take place as a hybrid edition from June 4-13.
For the first time, the UK documentary festival has recruited several guest curators to compile the retrospective, which is titled Films belong to those who need them - fragments from the history of black British Cinema.
These curators include director George Amponsah, who was Bafta-nominated for his 2015 documentary The Hard Stop and recently directed Black Power: A British Story of Resistance, executive produced by Steve McQueen.
Further curators include historian, broadcaster and filmmaker David Olusoga; Anthony Andrews and Teanne Andrews of film exhibition company We Are Parable; filmmakers Campbell X and Judah Attille; and cultural historian Mark Sealy. Film students from Sheffield Hallam University will also curate.
Doc/Fest organisers said it marked the beginning of an ongoing series that it wanted to bring back in future editions, as a place for reframing history and building access.