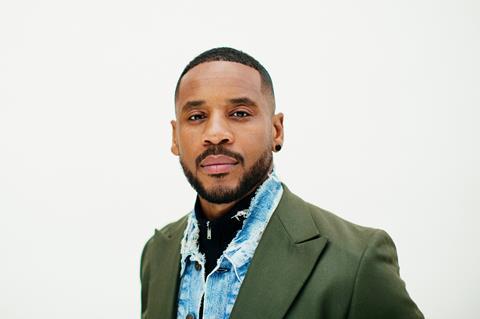 Picturehouse Entertainment has acquired UK and Ireland distribution rights to Pirates, the feature directorial debut of TV and radio presenter Reggie Yates.
The distributor is planning what it describes as "an ambitious full cinema release".
Written and directed by Yates, the film is produced by Kate Norrish and Polly Leys of the UK's Hillbilly Films.
Pirates is a comedy focusing on three friends driving from North to South London on New Year's Eve 1999 in search of tickets to the supposed hottest party in town.
Pirates began filming in February last year, as announced exclusively by Screen. Production was forced to shut down on March 19 due to the pandemic, just 10 days from the end of the shoot. Norrish later told Screen that the day filming was put on hold was "one of the darkest days of our producing careers."
However, Yates was able to use the time to edit the footage that had been shot, and alongside editor Ash White had cut more than 60 minutes of the film by early April. The film restarted shooting on September 7, and wrapped on October 1.
Pirates was developed with BBC Films (now BBC Film), which also financed the title alongside the BFI.
It is the latest pickup in a busy period for Picturehouse, which acquired three new titles during the online European Film Market earlier this month: Joanna Hogg's sequel The Souvenir Part II, Harry Wootliff's drama True Things starring Ruth Wilson and Tom Burke, and Hanna Bergholm's feature debut Hatching.