EXCLUSIVE: Hofmann will voice a character in the feature from the producers of Rabbit School.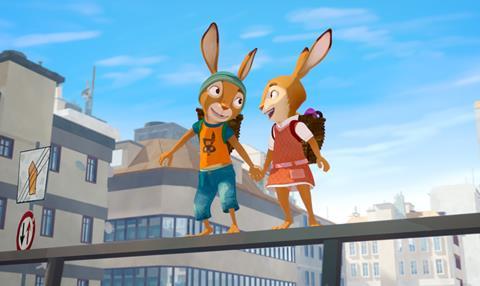 German actor Louis Hofmann, one of this year's European Shooting Stars, is set to lend his voice to a character in the animated feature The Heinzels, which will be the next collaboration by Dirk Beinhold's Akkord Film and director Ute von Münchow-Pohl following Rabbit School – Guardians Of The Golden Egg.
Legend has it that the Heinzels – or Heinzelmännchen in the original German – are little house gnomes who completed all the household chores for the lazy citizens of Cologne every night until they were ousted by a malevolent tailor's wife.
In the screenplay by Jan Strathmann, the Heinzels are back, headed by cheeky gnome girl Helvi (to be voiced by Jella Haase, Chantal from Fack Ju Göhte). They repair a derelict pastry shop and thus find a new purpose in life.
Producer Beinhold revealed to Screen that prepping on Akkord Film's second CGI animated feature after Rabbit School will begin this May with the same creative team and has attracted Berlin-based Tobis Film as a co-producer and distrubutor to the project.
Backing for the film has already come from the Film-und Medienstiftung NRW.
Sola Media will also be handling international sales on The Heinzels in addition to Rabbit School which premieres in Generation Kplus today (Sat Feb 11).
Hofmann, whose credits include the Oscar-nominated Land Of Mine and the drama Center of My World, is no stranger to animation having already lent his voice to Raven The Little Rascal in Akkord Film's TV series of the same name which is currently airing on German TV.