Director Tom Shoval is planning his second feature, which will shoot in Israel and France.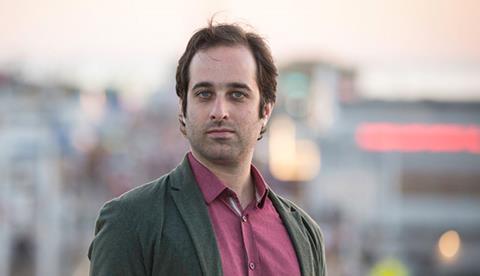 Israeli film-maker Tom Shoval is gearing up to shoot his second film Shake Your Cares Away, about a wealthy young idealist hell-bent on solving allof Israeli society's ills.
"The plan is to start shooting at the beginning of next year, mainly in Israel with a short shoot in France," said producer Gal Greenspan of Tel Aviv-based Green Production.
Sol Bondy of Berlin-based One Two Films, who also co-produced Shoval's debut feature Youth, is attached and Greenspan is in final talks with potential French co-producers.
The tale of a kidnap attempt that goes farcically wrong because the victim's Shabbat-observing family will not pick up the phone, Youth won three prizes at the 2013 Jerusalem Film Festival including best Israeli film.
Shake Your Cares Away revolves around the figure of Alma, the daughter of the richest family in Israel, who lives a double life as 'Dafna' working in the soup kitchens of Tel Aviv.
Troubled by the divide between rich and poor in Israeli society, she takes her charitable work to extremes. The lead role has yet to be cast.
"It's about the power of money and what you can do with money. It's an interesting topic, which Tom touched on in his previous film," said Greenspan.
Shoval developed the script under the mentorship of Alejandro Gonzalez Inarritu within the framework of the Rolex Mentors and Protégés Arts Initiative, which previously paired Zhang Yimou with Annemarie Jacir and Martin Scorsese with Celina Murga.
Other upcoming projects on Green Productions' slate include Eitan Anner's A Quiet Heart starring Anya Buckstein as a secular, Tel Aviv concert pianist who moves into an ultra-orthodox neighbourhood in Jerusalem. It is currently in post-production.
Green Productions is also developing cinematographer Jorge Gurvich's debut feature Back to Maracana, an intergenerational tale about an eventful trip to Brazil during the World Cup, by an Israeli family with connections to the country.