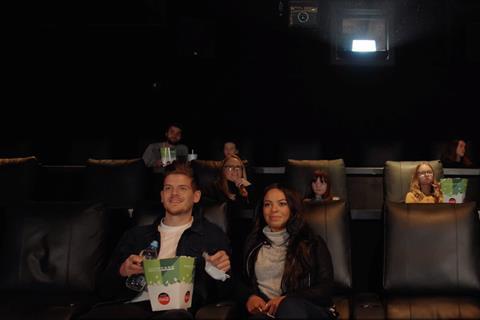 Exhibitor Showcase Cinemas has revealed new health and safety measures ahead of plans to reopen its cinemas across England on July 4.
It follows a greenlight from the UK government that cinemas in England can reopen from July 4, following more than three months of closures due to the Covid-19 pandemic. Social distancing has also been reduced from two metres to one metre.
The devolved UK nations of Scotland, Wales and Northern Ireland have yet to announce reopening dates for cinemas.
Under the banner "Be Showcase Safe", the multiplex chain has introduced safety protocols including a limited capacity in every cinema screen to maintain social distancing; staggered film start times during the day; and fewer screenings, which mean fewer people in the lobby at any one time.
Audience members will be encouraged to wear face coverings, and multiple hand sanitising stations have been placed throughout cinemas for them to use.
After each screening, staff will conduct a thorough cleaning regime, which includes a new anti-viral fogging machine that eliminates airborne viruses on contact, and will be used on every seat in every screen between shows and at the end of each day. Each auditorium will also have a new air purifying system installed that also kills airborne viruses.
Perspex shields have been installed at all till points and filmgoers will now also be able to order their food and drink in advance and collect from a designated pick-up section. Contactless payment will also be encouraged for any purchases made at the venue.
Another new initiative is the self-scanning of tickets to enter film screenings – guests that have booked tickets online in advance will be able to scan their confirmation email on their smartphone in order to gain access to their film. Alternatively, they can use self-service ticket collection machines in the lobby.
To entice cinemagoers, Showcase Cinemas will be screening a raft of classic films for £5 a ticket in the weeks leading up to the first major post-lockdown releases, which include Disney's Mulan and Christopher Nolan's Tenet later in July.
Mark Barlow, UK general manager at Showcase Cinemas, said: "We've been busy preparing for our reopening by making all our sites as Showcase Safe as possible for the comfort of both staff and guests."
The exhibitor, which operates 18 sites across England and is owned by US exhibition giant National Amusements, has also produced a video outlining the new measures.