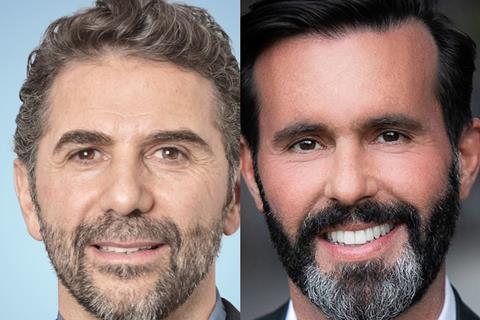 US-headquartered film and TV independent SK Global Entertainment is entering the Spanish-language content business through a strategic alliance with Latin America's Elefantec Global.
The alliance will finance and produce original Spanish-language content in partnership with broadcasters and platforms around the world. Among projects already in development is a comedy series starring well known Mexican actress Lucero, written by Fernanda Eguiarte and executive produced by Eva Longoria.
Founded by José 'Pepe' Bastón and based in Mexico City, Los Angeles and Bogotá, Elefantec has made projects including Paramount+ drama series Bosé, ViX+ series La Rebelión, Prime Video comedy series Todo Por Lucy and eight direct-to-streaming movies.
The alliance comes after the launch last year of SK Global's Indian and Israeli programming programming joint venture Jaya.
SK Global CEO Charlie Corwin commented: "We are thrilled to partner with Pepe and the whole team at Elefantec Global, a studio uniquely positioned to engage the Spanish language community and bridge the gap between buyers and creators. Our approach is to invest in and own high quality, best in class movies and television shows for the Spanish speaking world through unique access to IP and relationships with top talent."
Bastón added: "Partnering with someone that shares our vision and values is a thrill and a delight. Together, we can achieve so much more than we ever could alone. The excitement of this alliance is just the beginning of what promises to be a long and fulfilling journey with Charlie, John and their amazing team."