Wide theatrical releases planned for 3QU Media family films.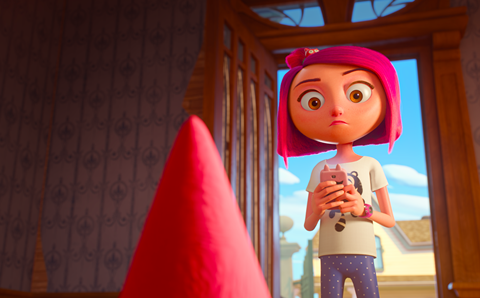 Smith Global Media, the theatrical distribution company run by Will Smith's brother Harry Smith, has added the animated family features Gnome Alone and Charming to its slate.
3QU Media financed and produced both films in association with SC Films International and Smith Global Media plans wide theatrical releases for both.
Shrek producer John H. Williams produced both films and 3QU Media's Henry Skelsey, Jon Christianson and Jeremy Ross served as executive producers. Production took place at Cinesite's Montreal studio.
Charming is scheduled for a wide theatrical release in the second quarter of 2018 and features a voice cast of Demi Lovato, Wilmer Valderrama, Ashley Tisdale, recording artists Sia and Avril Lavigne, Nia Vardalos, John Cleese, and singer-songwriter G.E.M.
Ross Venokur wrote and directed the story of Prince Felipe Charming, who was cursed at birth to break hearts and sets out with a strong-willed thief to find the identity of his true love.
Valderrama's WV Enterprises also produces and Demi Lovato serves as executive music producer for the film. Sia has written two original songs.
Gnome Alone (pictured) is set for wide theatrical release in the fourth quarter of 2017 and Peter Lepeniotis (The Nut Job) directs from a screenplay by Michael Schwartz and Zina Zaflow.
The story centres on a girl who discovers he new home's garden contains gnomes and teams up with them to fight the menacing Troggs that threaten to overrun the house.
Becky G, Josh Peck, Olivia Holt and George Lopez star, while Patrick Stump of the band Fall Out Boy performed multiple voice-over roles, composed the score and has written an original song to be performed by Becky G.
"It is a huge coup for Smith Global Media to acquire two highly commercial films of this calibre," Smith said. "Charming features an all-star cast who will also lend their musical talent to this reimagined tale of three familiar fairy tale princesses. Gnome Alone has an amazing mix of humour and excitement that will appeal to a wide family audience."
He continued: "This dual acquisition enhances our company's position in the marketplace and illustrates our desire to be the home for the most acclaimed independent films worldwide. Charming and Gnome Alone are both terrific family comedies that will appeal to the masses and be supported with a significant level of marketing and advertising. This acquisition further exemplifies our commitment to aggressively growing our theatrical release slate for 2017 and 2018."
Hillary Arlene Jones, Smith Global Media's head of legal and business affairs, negotiated the acquisitions with UTA
Smith Global Media recently closed a multi-year home entertainment distribution deal with Sony Pictures Home Entertainment.