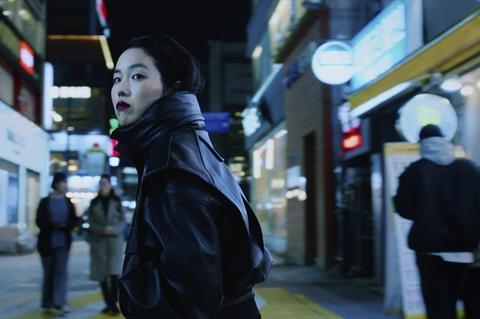 In the first major deal on an Official Selection title by a US buyer announced in Cannes, Sony Pictures Classics has acquired North America and multiple territories from MK2 Films to Davy Chou's Korea-set Return To Seoul (previously titled All The People I'll Never Be ahead) of its world premiere in Un Certain Regard on May 22.
The distributor also picked up Latin America, Middle East, Australia, and New Zealand and said the previously announced English-language title has been changed to Return To Seoul.
French-Cambodian filmmaker Chou's France-Germany-Belgium co-production follows Freddie, a headstrong 25-year-old who was adopted and raised in France, as she returns to South Korea to reconnect with the place of her birth and search for her biological parents.
Chou, whose Cambodia-set narrative debut feature Diamond Island won the SACD award in Critics' Week in 2016, wrote the screenplay. Park Ji-Min stars as Freddie and the cast includes Oh Kwang-Rok, Kim Sun-Young, Guka Han, Yoann Zimmer and Louis-Do De Lencquesaing star.
Charlotte Vincent produced under her Aurora Films with Katia Khazak. Co-producers are Hanneke Van Der Tas, Cassandre Warnauts, and Jean-Yves Roubin, and Ha Min-Ho and Chou served as associate-producers. Les Films du Losange holds French rights.