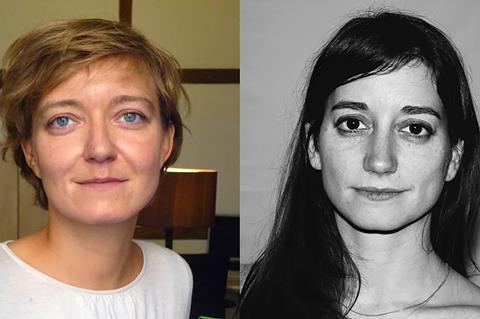 Need to know: Marking its 20th anniversary, Paris-based Aurora Films is represented in official selection this year with Cambodian-French filmmaker Davy Chou's Korea-set drama All The People I'll Never Be. Aurora founder Charlotte Vincent met Chou in 2014 and, shortly after, they embarked on their first collaboration Diamond Island, which played in Cannes Critics' Week in 2016, winning the SACD award. Vincent set up her company straight out of HEC Paris business school and has focused on working with directors with plural cultural backgrounds, leading to her travelling and shooting all over the world. Regular collaborators include Lebanese-French filmmaker Wissam Charaf (It's All In Lebanon, Heaven Sent) and Paris-based Austrian artist Patric Chiha (Boys Like Us, If It Were Love). Her filmography also features plenty of French cinema with recent credits including Petite Solange by Axelle Ropert, which debuted in Locarno's international competition last year.
Key personnel: Charlotte Vincent, producer; Katia Khazak, producer; Laurane Launois, head of finance and administration.
Incoming: The company has three features in post-production: Blandine Lenoir's women's-rights drama Angry Annie; Charaf's Beirut-set romance Dirty, Difficult, Dangerous; and Chiha's The Beast In The Jungle, a contemporary adaptation of Henry James' novella. It is gearing up for the shoot this year of Mongolian director Lkhagvadulam Purev-Ochir's debut feature Ze, about a teenage shaman growing up in a yurt district of Mongolia's capital Ulaanbaatar.
Charlotte Vincent says: "My imagination and desire to produce films is anchored in cinema. I'm looking for works that put forward something different, narratively and visually, and I think the potential for this is greater in films made for the big screen."
Contact: contact@aurorafilms.fr