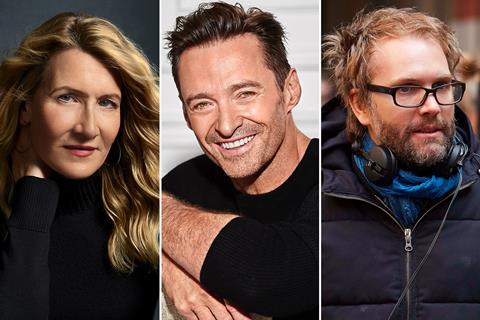 Sony Pictures Classics has acquired rights for the US and multiple territories on Florian Zeller's drama The Son starring Hugh Jackman, Laura Dern, and Vanessa Kirby.
The distributor has also picked up rights for South East Asia, China, India, Eastern Europe, and Turkey to the story of a man and his new partner whose busy life is disrupted when his ex-wife arrives with their troubled and distant son.
Zeller co-adapted the screenplay from his stage play alongside Christopher Hampton. Producers are Iain Canning, Emile Sherman, and Joanna Laurie of See-Saw Films, Christophe Spadone, and Zeller.
Film4 and Ingenious Media are funding The Son and production will begin in August.
Jackman, Simon Gillis for See-Saw Films, Daniel Battsek, Lauren Dark and Ollie Madden for Film4, Philippe Carcassonne for Ciné-@, Tim Haslam and Hugo Grumbar for Embankment, and Peter Touche and Christelle Conan for Ingenious Media serve as executive producers.
Sony Classics previously released Zeller's The Father, which he also co-wrote with Hampton. The company negotiated the deal with CAA Media Finance, Embankment, and See-Saw's in-house sales arm Cross City Films.
Embankment and Cross City Films handle international sales and Cross City Films and CAA Media Finance jointly represent US rights.