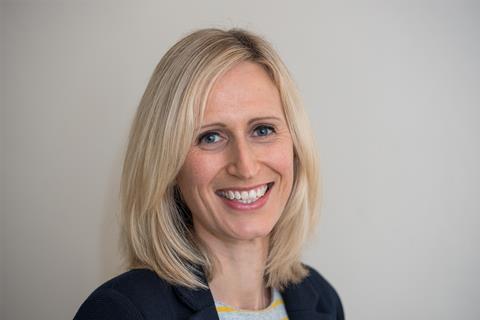 Sony Pictures Television has hired Sky's Holly Comiskey as its UK and Ireland country manager.
In the new role, Comiskey will have oversight of television and home entertainment distribution, as well as management of SPT's networks in the UK and Ireland.
She will assume the position in January, reporting into regional executive vice-president of Western Europe Mark Young.
Comiskey joins Sony after seven years at Sky, where she has been Sky Cinema's head of acquisitions.
She led Sky's negotiation of multiple film output deals, including its first major studio multi-territory deal with SPT in 2016, as well as overseeing all other movie acquisitions.
Prior to joining Sky in 2011, she held positions in programme acquisitions at BT TV, television distribution at The Walt Disney Company and home entertainment at NBC Universal.
Young said Comiskey has "fantastic experience" of working in a platform and channels environment, negotiating complicated rights agreements for premium content.
"I am delighted to join at this exciting time of integration of the distribution and networks businesses," Comiskey said.
"I have enormous respect for the SPT team having worked with them externally for a number of years and look forward to using my broad industry experience to support the team in fully maximising market opportunities in the UK and Ireland."
This story first appeared on Screen's sister site Broadcast.