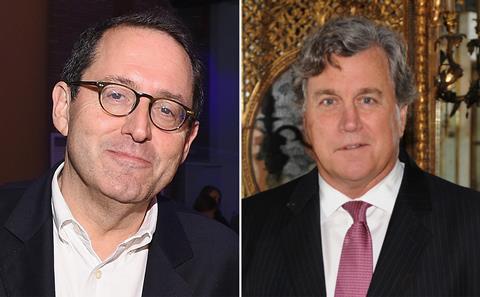 Zurich Film Festival is to honour Sony Pictures Classics co-presidents Michael Barker and Tom Bernard with its Game Changer Award.
The Game Changer Award is presented during the festival to recognise outstanding achievements in the film industry. It comes as Sony Pictures Classics, which was founded by Barker and Bernard, marks its 30th anniversary this year.
To date, films shepherded by Barker and Bernard have earned 184 Academy Award nominations (158 at Sony Classics) and scooped 41 wins (37 at Sony Classics).
The studio's best-known films include titles like Call Me By Your Name, The Father, Whiplash, Midnight In Paris, Howards End and Crouching Tiger, Hidden Dragon.
The award will be presented on September 25 during the industry-focused Zurich Summit Dinner.
"Sony Pictures Classics is synonymous amongst film fans with intelligent auteur cinema," said Christian Jungen, ZFF artistic director.
Barker and Bernard said: "This award puts the focus on 30 years of Sony Pictures Classics movies and the talented filmmakers who made them. In our opinion, they are the real game changers and we share this award with them. Thank you Zurich Film Festival for the honour."